I've designed patterns for fabric, wallpaper, dishes, and ribbon, but fingernails are a first!
Recently I teamed up with Margaux Hufnagel, a consultant for Jamberry, to create a collection of nail wrap designs she could sell as a fundraiser. In 2014, at one year old, Margaux's son James was diagnosed with a rare disease called Alternating Hemiplegia of Childhood (AHC). Since then the family has worked hard to raise awareness of the disease and help fund medical research. Margaux's latest idea: offer a limited-edition set of nail designs and donate proceeds to CureAHC.org.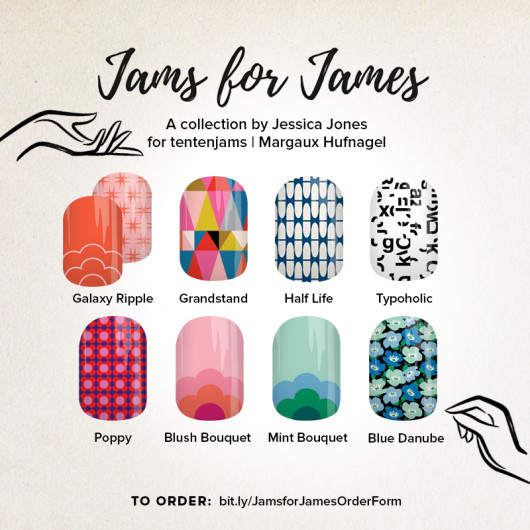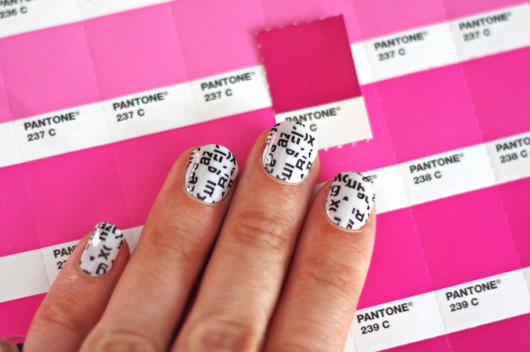 If, like me, you hadn't heard of Jamberry nail wraps before, here's the info. Designs come on a sheet like a set of stickers. Each sheet will yield 2 or 3 manicures. You can put them on fingers or toes. To apply them, you choose a sticker that matches your nail size, cut it in half, heat it with a hairdryer or other heat source to make it more flexible (I used a candle; I like to live dangerously) and stick it on. Here's a video showing the application. For other questions like removal and durability, see these FAQs.
I like to think of it as making a donation to charity and getting free manicures as a bonus. A win for everyone.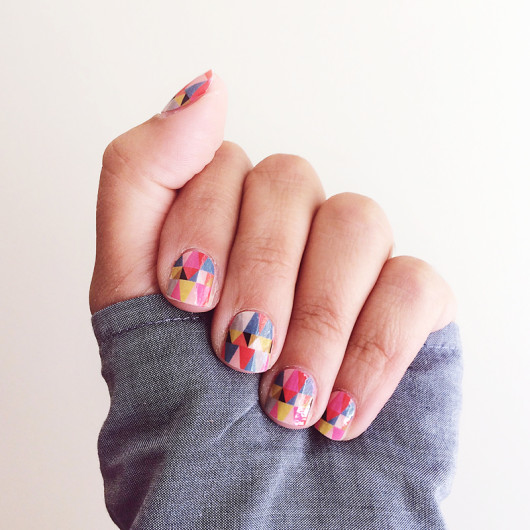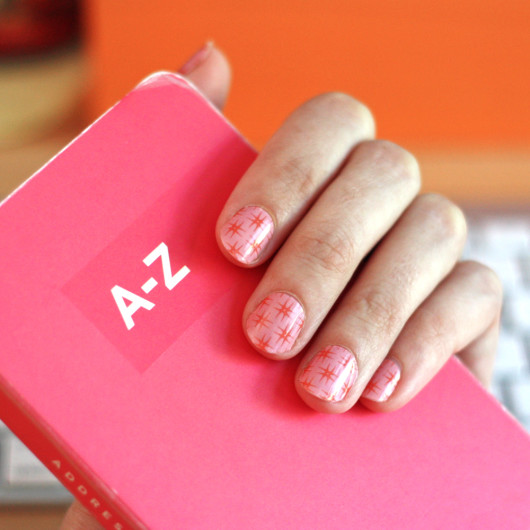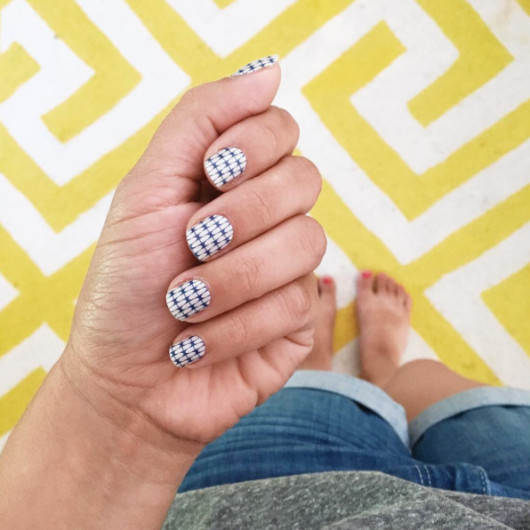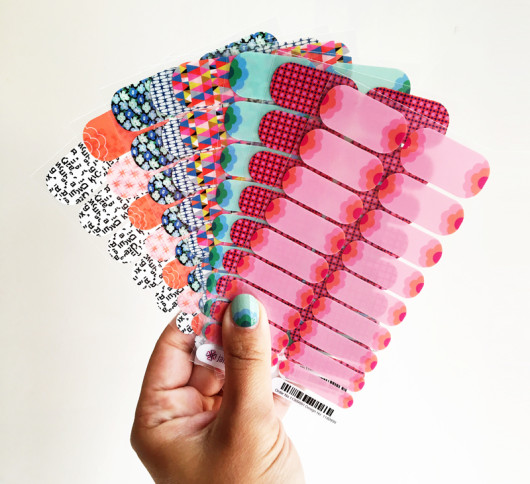 Follow Margaux (@Tentenjams) on Facebook or Instagram to see more wraps in action.