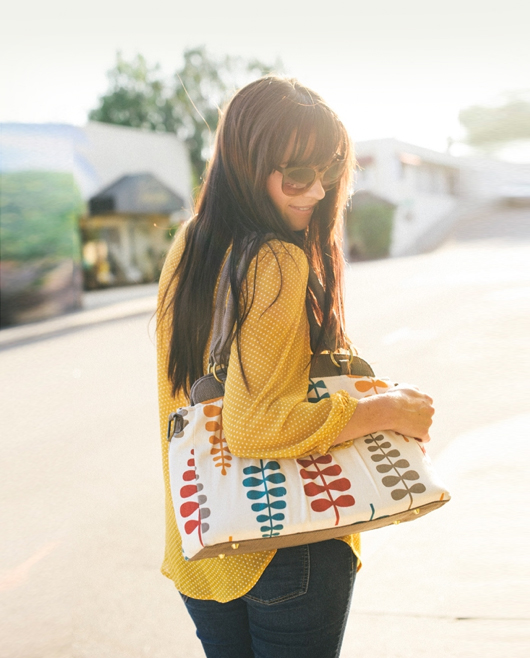 It's always fun to see where my fabrics end up. Above is the Frond print from my Outside Oslo collection spotted on a camera bag at Ketti Handbags.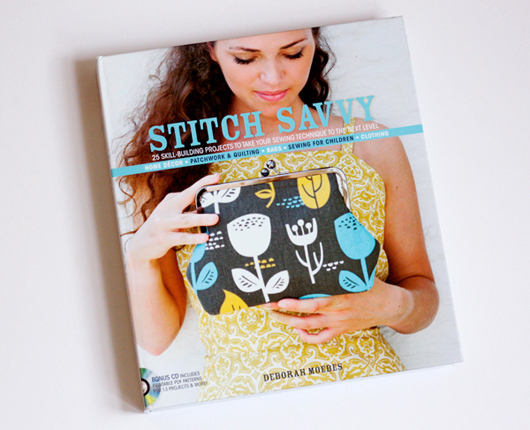 The Wildflower print made it onto the cover of a sewing book by Deborah Moebes, and some other designs are featured inside. Here's a handbag made from Tulip fabric.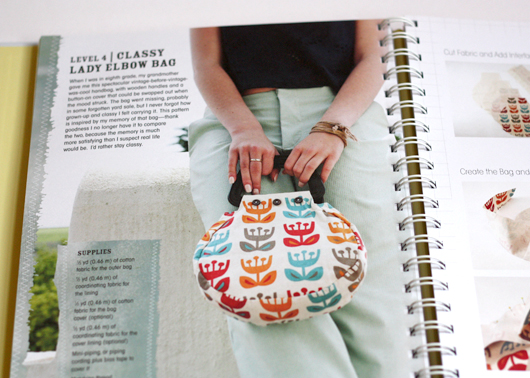 I've also received reports of Jessica Jones fabric sightings on TV shows and a Windex commercial. When your stuff is in a Windex commercial, you know you've arrived.