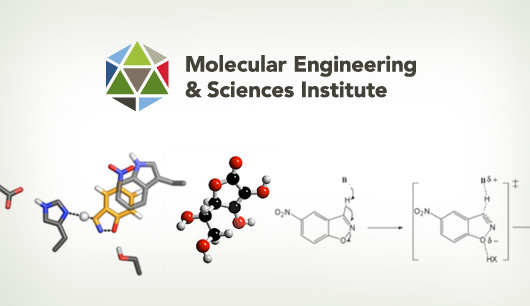 The University of Washington's new Molecular Engineering & Sciences Institute required a visual identity. Part of the research for this project meant a survey of imagery associated with molecular engineering. Since many molecular models contain hexagonal shapes, a hexagon was appropriate for the logo mark. The institute is a growing community of interdisciplinary researchers, so we opted for a multi-colored logo with facets reflecting the diversity of these collaborations. And because the institute is focused on the areas of CleanTech and biotech with a new LEED-certified, energy efficient building, green is the dominant color.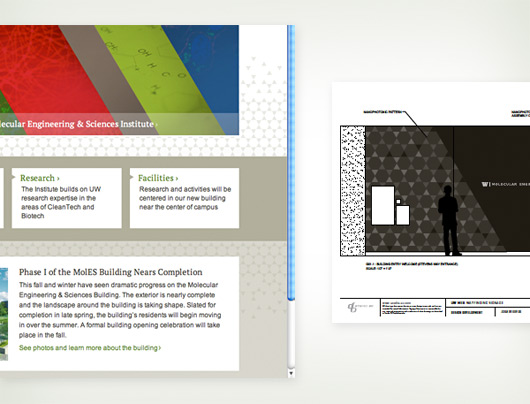 The interior of the Molecular Engineering & Sciences Building will feature a mural with a subtle pattern of triangles, so we referenced the pattern on the website's background and at the bottom of two-sided information sheets.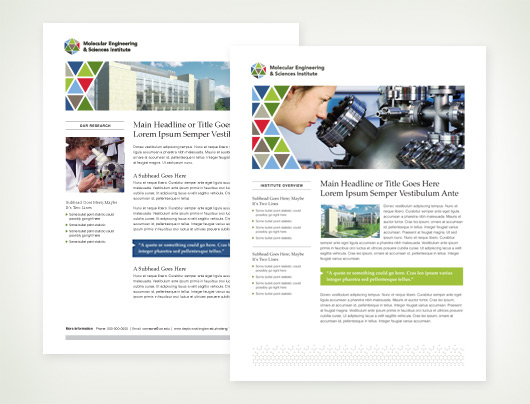 The institute has administrative staff capable of working in Adobe InDesign, so I created editable templates for all of the marketing collateral. As a result, the department is able to produce its own postcards and information sheets. They can add text, choose colors from the brand palette, insert new photos, and create one- or two-sided information sheets as needed. The sheets don't have bleeds, so they can be printed easily on a desktop printer or emailed as PDF files.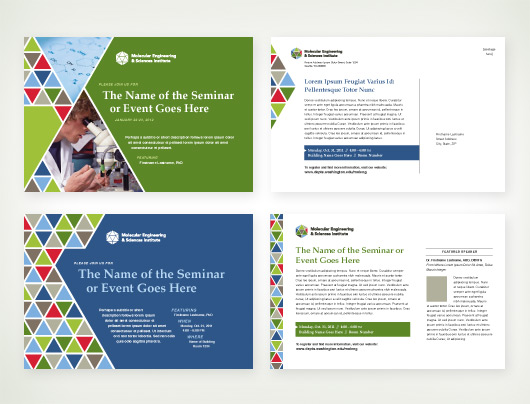 The client can mix and match postcard fronts and backs, depending on whether the piece requires a mailing panel or not. The colors in solid areas can be changed easily to create a series of designs that relate, yet vary.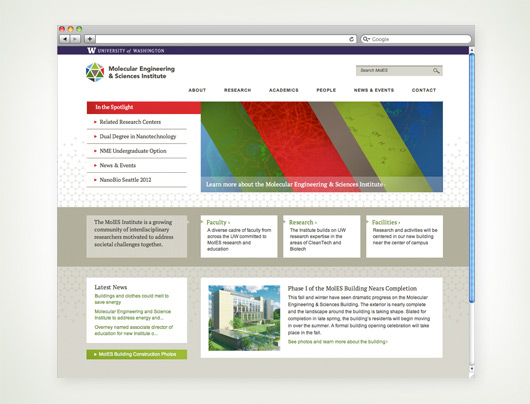 Several different page templates were developed for the website so that various kinds of content could be accommodated flexibly. Because the identity is based on simple geometric shapes—hexagons, triangles, and diagonal lines—it's easily adaptable for creating fresh, branded materials for years to come.