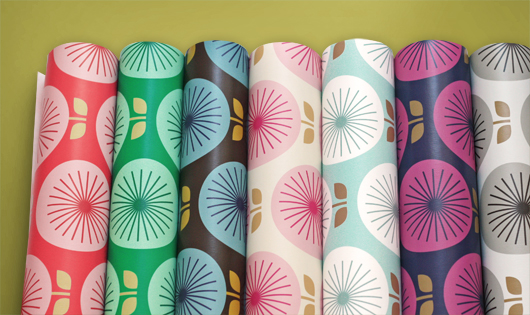 Chasing Paper, a new company that manufactures peel-and-stick wallpaper, contacted me to create a pattern for them. Here's the design they picked — a modern, abstract floral print built from simple shapes. It comes in nine color ways. Find this Sunburst removable wallpaper right here.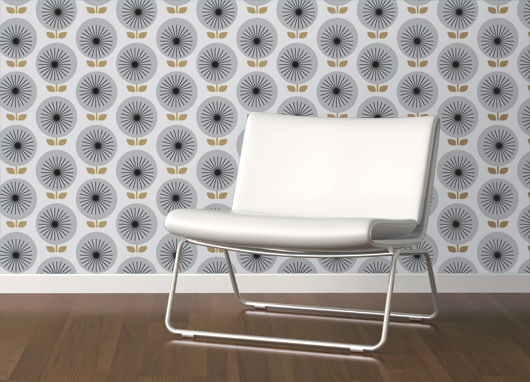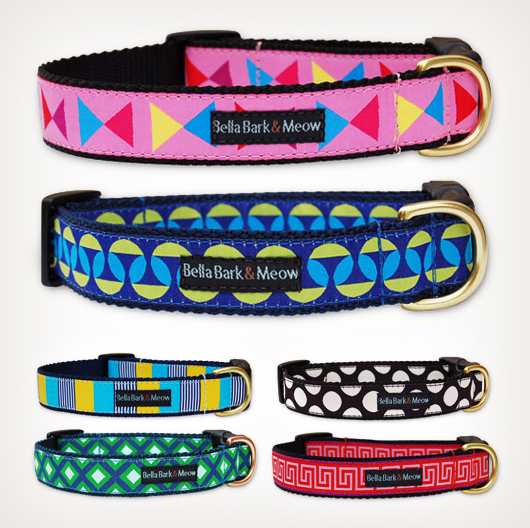 Bella Bark & Meow sells fancy pet accessories. They needed some geometric designs for a new batch of collars and leashes, so we created these. If I had a vivacious girly dog who enjoyed pink, I'd put this bow tie collar on her. If I lived in Palm Springs with a dog who favored Hollywood Regency decorating and liked sipping cocktails, I'd put this blue semi-circle collar on him. Get 'em here.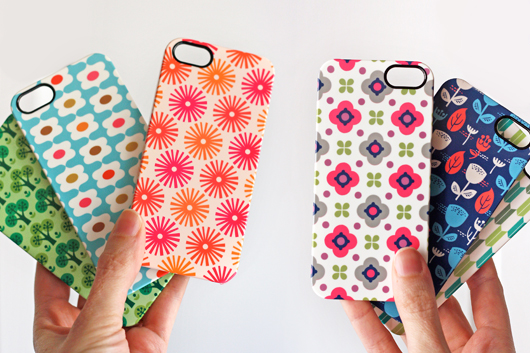 Uncommon, purveyor of cases for Apple devices, asked me for a handful of patterns for iPhone, iPad, and iPod cases. Customers can scale these prints up or down, reposition them, and then apply them to their favorite device cases which will arrive on their doorstep in a few days. Pick a design and try it out right here at Uncommon.