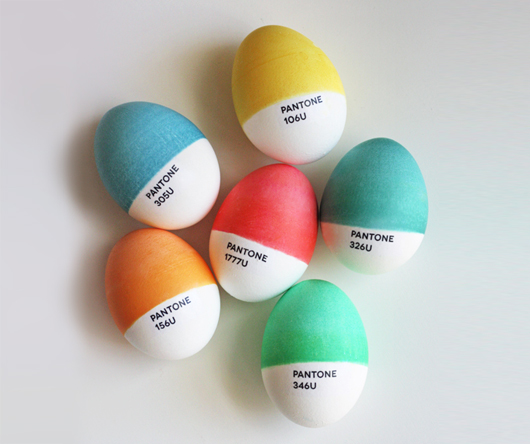 Last Easter I made Pantone-inspired eggs. I typed up a label to match each egg color, flipped the file so the text was backwards, and printed them on inkjet temporary tattoo paper.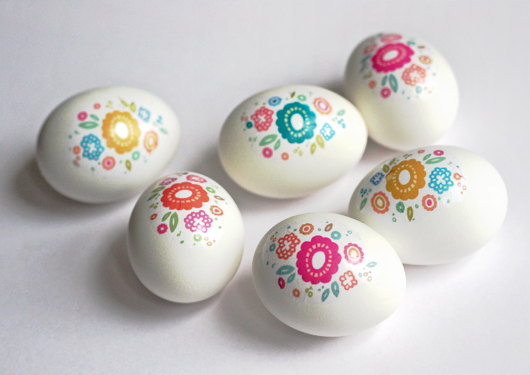 This year I made egg decals from little hand-drawn flowers I'd scanned and colored. I printed them on tattoo paper again and stuck them on. It's easy!
If you'd like to make your own floral eggs, feel free to download my file here.
I used Silhouette brand tattoo paper that I purchased at my local PaperSource last year, but you can also get similar stuff from DecalPaper.com.
Following the application instructions on the package, print the designs on the special paper and prepare the tattoos. Trim around the edges of each design, and then place the decal on an egg. Or your arm. Hold a wet cloth on it for 10 seconds and pull off the paper backing. Smooth out any wrinkles with your finger.
Happy Easter!