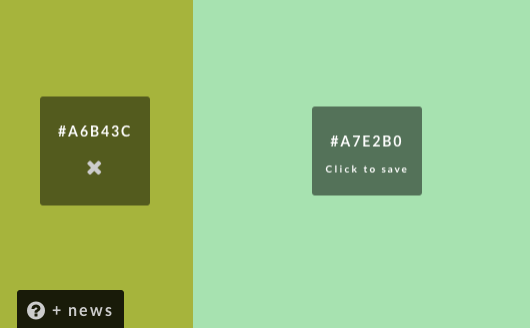 Let's pretend you've hired a designer to create a logo for your company. In your mind, you're envisioning the precise shade of green that would make all your logo dreams come true. Your designer says, "Super! Show me a swatch!"
And then you're stymied—what should you do, go to the paint store? Cough up $135 for a Pantone formula guide? Do a Google image search and hope that a picture with your green shows up on page 42?
Try visiting color.hailpixel.com and run your mouse around the page. Click to lock in a color. Click around some more to add colors to your palette, or click any X to delete them. Click the question mark for info on how to navigate through the hues. When you're finished, give the color number codes to your designer or take a screen shot and email it.